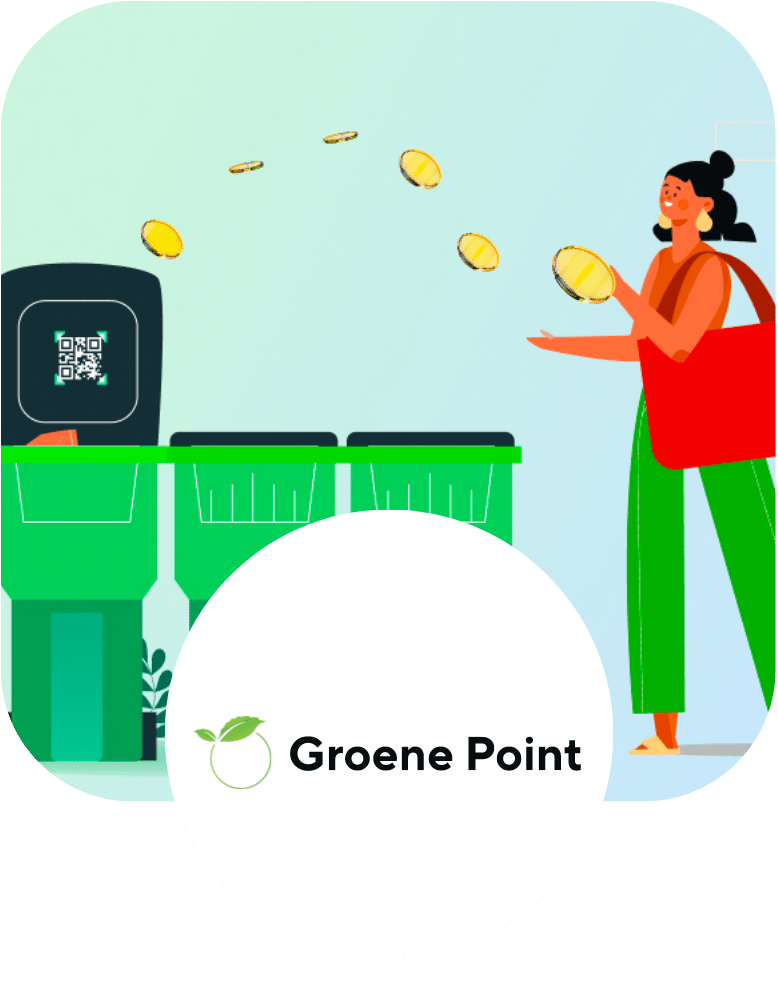 Help protect nature and benefit the environment with correct waste disposal using Groene Point. Contribute to a clean future and get points that can be converted to BOUNZ. Get habituated to sorting and disposing waste responsibly, and make your daily contribution to the environment more valuable!

This is a test offer. Claim it now.

This is a test offer 2. Claim it now.

This is a test offer 3. Claim it now.
Groene Point App helps to build a habit of responsible waste disposal. Service and waste management companies can work more efficiently with help of your reports. We are making our planet cleaner! Simply download the App, dispose your waste into dedicated waste containers / collection stations, complete and register your report with Groene Point App. Get additional rewards for every completed step! All Done!!!